Get inspired by our tips on where to eat deliciously around Tatralandia and Liptovský Mikuláš
3 reštaurácie v okolí Tatralandie ktoré svojim hosťom odporúčame:
Holiday Village Tatralandia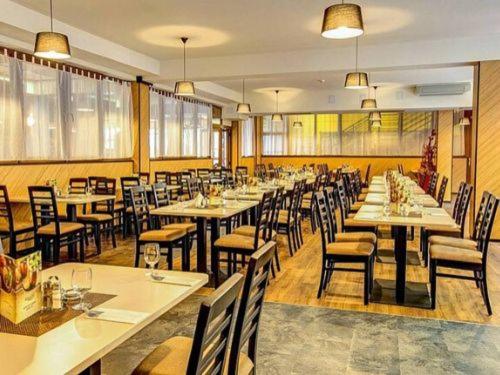 In the area of our Tatralandia Cottages there is a
Holiday Village Restaurant and a lobby bar
at your disposal. It is possible to order a
buffet breakfast
for your stay
for 10 € / person over 6 years per day. Children under 6 eat breakfast for free
. Breakfast can be booked at reception during your check-in or stay. The restaurant is open all day, so you can also have lunch and dinner in the menu. If you just want a quick meal, there are also
buffets and a restaurant in the area of Aquapark Tatralandia
.
Distance from Tatralandia Chatky is 50 m
Route 66 - Liptovsky Mikulas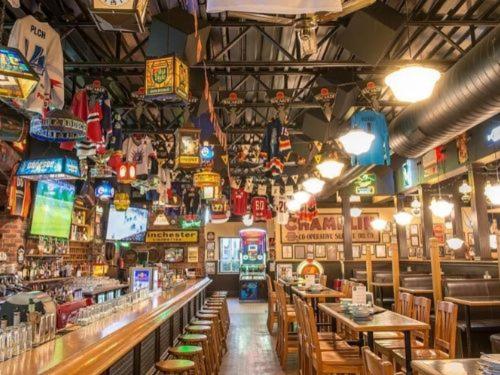 Atmosphere of America in Liptov
- this is the Restaurant and Bar Route 66 in Liptovský Mikuláš. If you plan to go here in the evening,
we recommend making a reservation in advance through their website
. America can also be smelled from the choice of food: they offer
steaks, burgers, sandwiches, ribs
, but you will also find a
menu of European cuisine
. Of course, there is also a
selection of good beer, quality whiskey, rum
or
mixed drinks.
They also offer a
discounted daily lunch menu
.
However, Route 66 is not only a restaurant, but also a place of culture or entertainment . They organize a number of events with various artists and bands. You can also go here for a disco every Friday and Saturday.
Distance from Tatralandia Chatka is 5 km
Cottage Greta - Liptovská Sielnica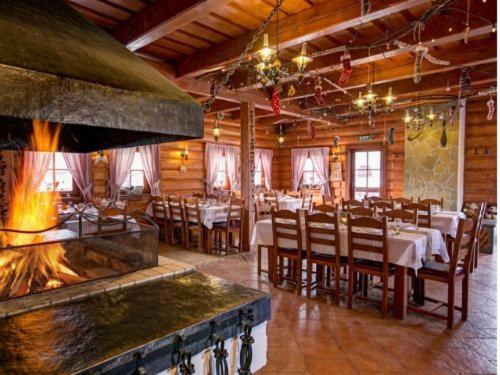 The exact opposite, but also a quality restaurant, is the traditional Slovak restaurant Koliba Greta . The offer includes traditional Liptov cuisine of old mothers served in accordance with modern technologies, which is a guarantee of a truly gastronomic experience. The restaurant cooperates with exclusively Slovak suppliers of ingredients and updates their menu up to four times a year according to the availability of fresh ingredients in a given season. You will also find an offer of quality wine , also exclusively from various Slovak winemakers. So bryndz dumplings, pies or tassels with a glass of quality red wine are already waiting for you :)
Distance from Tatralandia Chatka is 7 km
If you have a tip for a good restaurant in the vicinity of Tatralandia or you are the owner of such a restaurant, contact us and we can publish the offer for our guests. Thank you, Tatralandia Chatky 109 and 110 team